These instructions tell you how to create your own stock data files with the Worden TC2005 product. There are two basic steps:
1) Export the data, and the "stockinfo.txt" file from TC2005
2) Tell Trading Blox™ where the new data can be found.
-------------------------------------------------------------------
1) Start TC2005. Select the "Databank/Export to Text" menu item: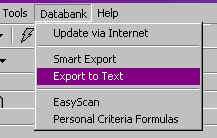 To export data:
select the data to export (in this case the Nasdaq 100 )
select the data fields to export (DOHLCV)
export to multiple files named with symbol
data delimiter Comma
Choose export path (remember location)
select number of days to export
Be sure data is Ascending
Press Export. The data files will now be written to your selected folder.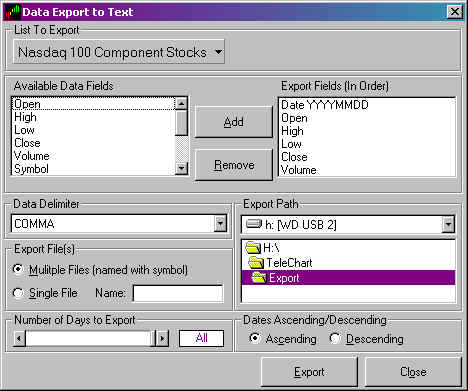 To create the stockinfo.txt file (optional)

Select data to export (Nasdaq 100 in this case)
Select fields to export (Symbol, Name, Exchange, Group)
Comma delimited
Single File -- name "stockinfo.txt"
Number of days to export needs to be 1
Select same path as for the data
Select Ascending
Press Export. The correct "stockinfo.txt" file is now in your data folder.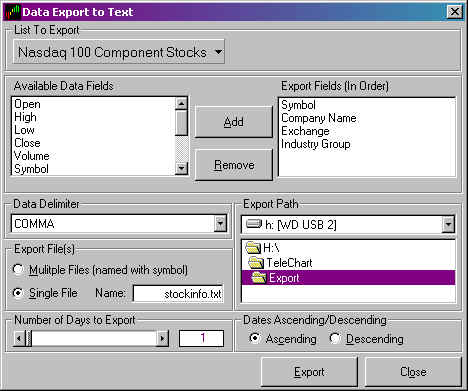 2) Trading Blox™ is now ready to use this data. Select Edit/Edit Preferences from the Trading Blox™ menu, and set the Stock Data folder to TelChart\Export, or whatever data folder you selected above in which to put your data.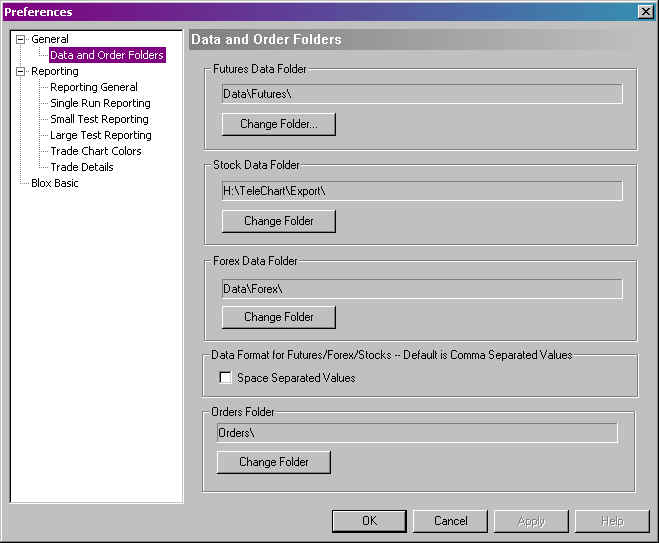 3) Go to Edit Portfolios and create a stock portfolio with this data.
You can now use this data for testing.