Trading Blox lets you specify the colors for most of the elements on the trade chart using the Trade Chart Colors section of the Preferences Editor.
Default Chart Colors: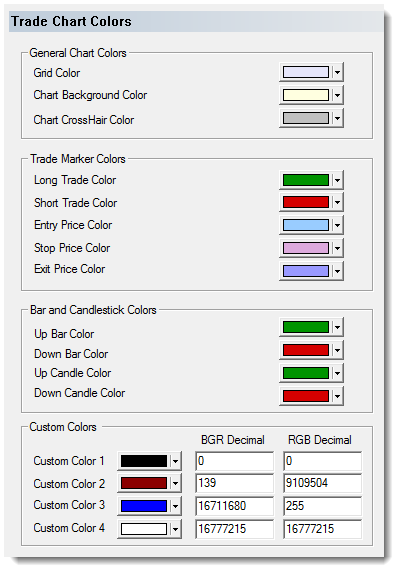 ---
Editing Item Colors:
Click the chart item color display button so this image appears: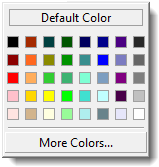 Color Palette
Selecting any of the colors shown and that color will as the item's color.
If a different color is needed, click the above image area "More Colors" section and this next color dialog will appear: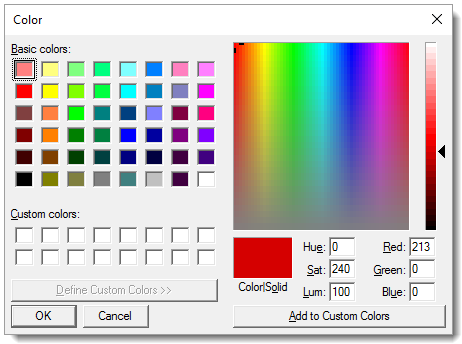 Color Palette Picker
This dialog allows a nearly infinite amount of colors to be used as a replacement color.
---
| | | |
| --- | --- | --- |
| Edit Time: 9/27/2017 12:51:06 PM | | Topic ID#: 5015 |